In Honor of Black History Month
Bright Star Touring Theatre presents African Folktales and Freedom Songs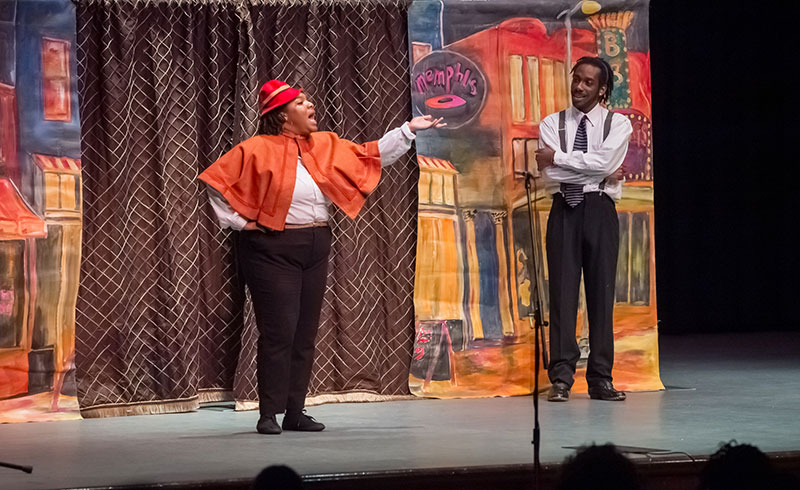 Bright Star Touring Theatre is a national professional touring theatre company based in Asheville, NC.
Through imaginative costumes and audience participation, African Folktales brings to life clever animals and the vastness of the African landscape as characters share folktales gathered from across the African continent. From Ghana, Liberia, and Nigeria in West Africa to Kenya in East Africa and Zimbabwe in South Africa, the stories represent numerous tribes and were traditionally passed down by word of mouth.
Following a brief intermission, Freedom Songs takes the audience on a musical tour through hundreds of years of history, sampling songs that spread across centuries and continents and explaining the history behind these famous ballads, hymns, and musical styles. The production celebrates the music that is integral to Black History, including songs identified with the Underground Railroad and powerful anthems of the Civil Rights Movement.
Admission is free, but reserved seating tickets are required. Masks are required, and seating is socially distanced.
For more information, please contact Event Manager Doneva Chavis at (252) 618-6618.