ECC Publishes Findings on Libraries and Student Success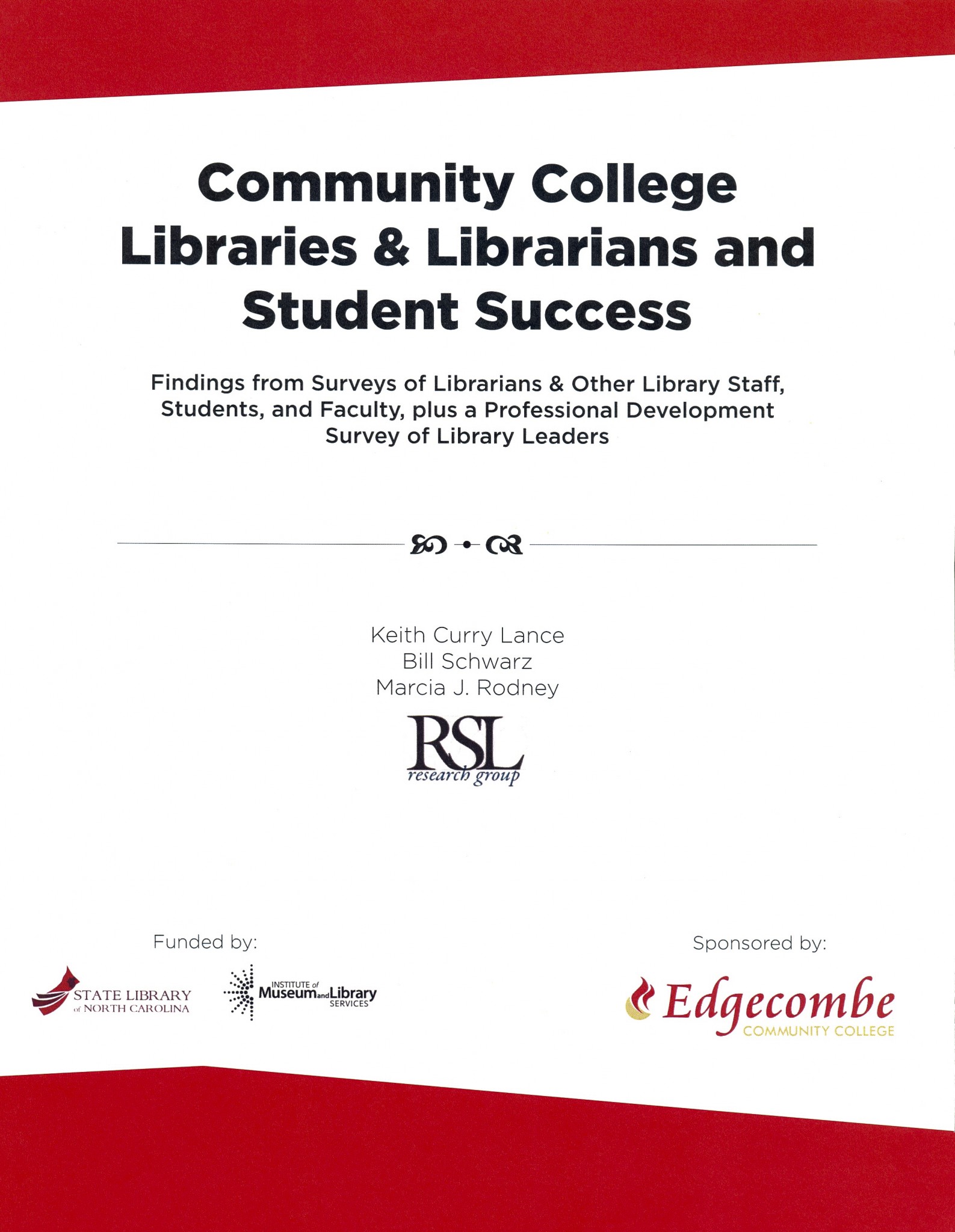 Edgecombe Community College announces the completion of a statewide study of community college libraries and student success.
A federal grant awarded through the State Library of North Carolina funded the three-year study, which began in 2014.
Rejeanor Scott, former director of library services at Edgecombe Community College, directed and managed the study. Her team included Dr. Nora Bird of UNC-Greensboro and NC community college personnel Dr. Martin House, Deborah Parisher, Colleen Turnage, and Dr. David Wright.
The study found that North Carolina community college libraries directly impact student success.
The team identified embedded librarianship, in which the library is a service rather than a space, and information literacy as the primary drivers of student success.
The study was completed in three phases. Phase one focused on community college librarians and how they practice embedded librarianship.
The second phase asked community college students and faculty to rate the impact of these library principles on their success. The third and final phase looked at community college librarians and professional development needs.