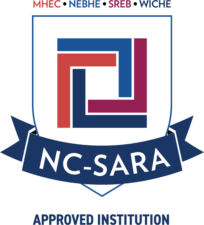 Edgecombe Community College has been approved to participate in the National Council for State Authorization Reciprocity Agreements.
State Authorization is a legal issue dealing with a college's adherence to state requirements for colleges to secure authorization to offer instruction in that state. Compliance with individual state requirements is now part of the Higher Education Opportunity Act of 2008, Amended 2010. Institutions offering distance education courses or programs must provide current and prospective students with the contact information for filing complaints with the college, its accrediting agency, and with the state agencies that handle complaints in the students' state of residence.
Recognizing the growing demand for distance learning opportunities, higher education stakeholders – including state regulators and education leaders, accreditors, the U.S. Department of Education, and institutions – joined together in 2013 to establish the State Authorization Reciprocity Agreements (SARA), which streamline regulations around distance education programs. Registration of students from other states in online courses may require additional time and information so please allow additional time for this process.
Students residing outside of the State of North Carolina while taking courses from Edgecombe Community College who desire to resolve an academic grievance or complaint should first follow Edgecombe Community College's Student Complaint Process.
Edgecombe Community College Catastrophic Events Plan
Edgecombe Community College and NC Post-Secondary Education Complaint Procedures
Edgecombe Community College (ECC) is a member of the North Carolina Community College System (NCCCS). The Complaint Policy is available for all students to review, however, students are advised to begin the process at the institutional level. Contact:
Samanthia Phillips
Vice President of Student Services
Office 170, McIntyre Building, Tarboro campus
2009 W. Wilson St., Tarboro, NC 27886
(252) 618-6531
phillipss@edgecombe.edu
edgecombe.edu
The complaint process can found in the ECC Catalog under the section Student Complaints – Academic and Non-Academic Grievances:
Complete the form Public/Student Concern or Comment Form and identify the nature of the report as academic.
If a complaint cannot be resolved through the institution's complaint process, students may file a complaint with the North Carolina Post-Secondary Education Complaints unit. Please review NC Post-Secondary Education Student Complaint Policy (PDF) and submit the NC Post-Secondary Education Complaint Form. For more information contact:
North Carolina Post-Secondary Education Complaints
223 S. West Street, Suite 1800
Raleigh, NC 27603
(919) 962-4550
Website: North Carolina Post-Secondary Education Complaints
SACSCOC Student Complaint Process
If for some reason the complaint is not satisfactorily resolved, the next step would be to file a complaint with Edgecombe Community College's accrediting agency. ECC is accredited by the Southern Association of Colleges and Schools Commission on Colleges (SACSCOC) to award associate degrees, diplomas, and certificates. Students who file a complaint with the accrediting agency should follow the SACSCOC Complaint Procedure. The contact information for SACS is:
1866 Southern Lane
Decatur, Georgia 30033-4097
Telephone: 404-679-4500
Website: sacscoc.org
SARA-NC Complaint Process
Students may also file a complaint through SARA-NC. SARA-NC is the portal for North Carolina. Students should follow the SARA-NC Complaint Process and use the SARA-NC Complaint Form (PDF).
SARA-NC Contact Information:
SARA North Carolina
North Caroline State Education Assistance Authority
P.O. Box 41349
Raleigh, NC 27629
T: (855) SARA-1-NC (727-2162)
T: (919) 549-8614, ext. 4667
Website: saranc.org
Email: complaint@saranc.org
Professional Licensure
Some programs at Edgecombe Community College lead to a license and/or certification in North Carolina. Interested students are encouraged to contact these program chairs and directors directly prior to enrolling in the course or degree program. Beginning July 1, 2020, the U.S. Department of Education regulations require disclosures for all programs leading to a license or certification. Disclosures will be provided for all states and will indicate whether the program meets licensure requirements, does not meet licensure requirements or has not yet been determined for each state.
Student Complaint Information by State and Agency (PDF)
Directory of State Professional Licensing Boards
Contact List by ECC Program (PDF)