Tarboro Campus Reflects New ECC Branding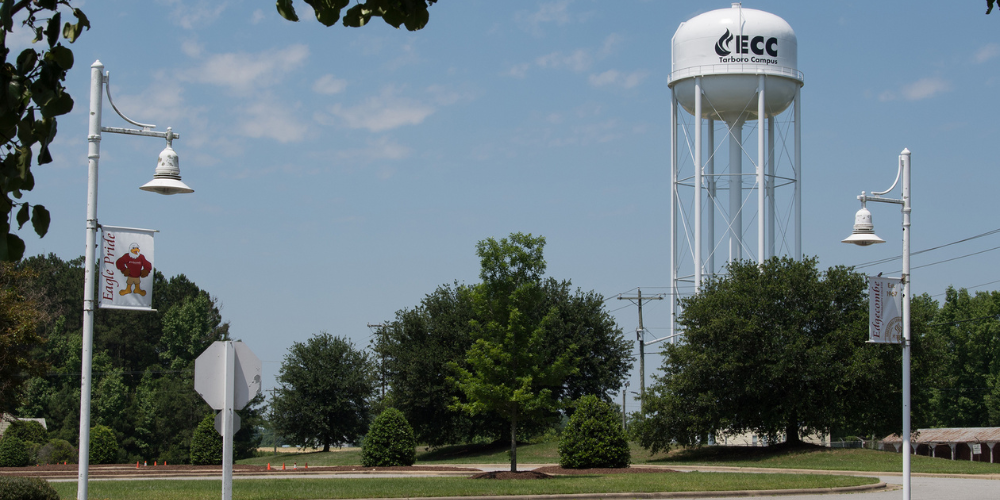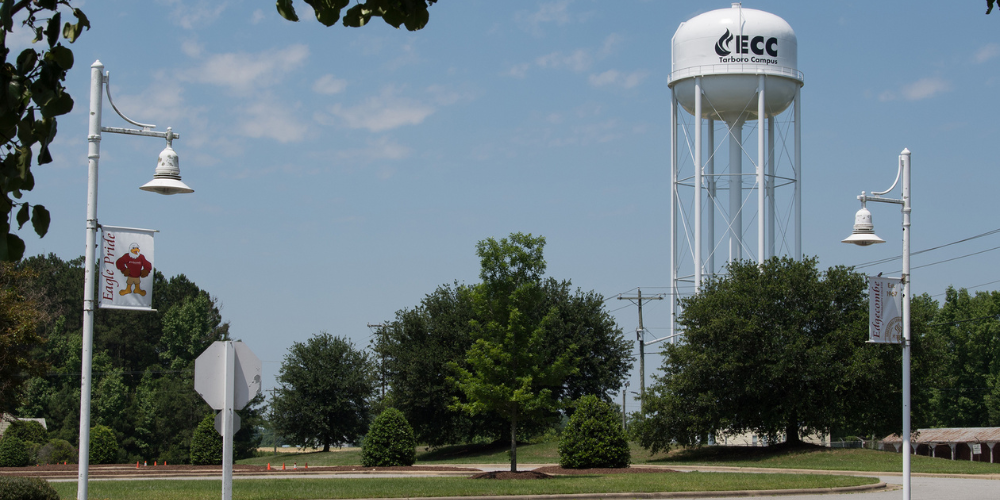 Motorists who travel westbound on West Wilson Street in front of the Tarboro campus of Edgecombe Community College may have noticed a change in the scenery. College graphics have been painted on the water tower across from campus.
The new graphics consist of the torch that is part of the college logo, the letters "ECC," and "Tarboro Campus."
The torch has long been a symbol of higher education. The torch on the water tower is the same graphic contained in the college logo, which was designed by ECC Graphic Artist Stacey Patterson in 2007. This stylized torch contains two flames that represent the college's two campuses in Tarboro and Rocky Mount.
Patterson designed the water tower graphics. The abbreviation "ECC" was selected due to space limitations on one side of the water tower, and "Tarboro Campus" was included as a nod to the Town of Tarboro, who owns the tower. The town previously had "Tarboro" painted on the opposite side of the tower.
"We are thrilled that the Town of Tarboro was supportive of our interest in adding graphics on the water tower that were representative of the college," says ECC President Dr. Greg McLeod. "You can see the water tower while traveling westbound on Highway 64 through Princeville, but it really stands out as you cross over Hwy 64 and approach the campus on West Wilson Street. We love it!"
In addition to the new graphics on the water tower, new banners were installed on the Tarboro campus prior to graduation in May. One banner reflects the founding year of the college, and the other has a more contemporary message and features the college mascot, Eddie the Eagle, promoting Eagle Pride. Patterson designed the banners.
New banners on the Rocky Mount campus will be installed this summer.