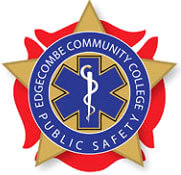 Emergency Medical Science, A.A.S.
The Emergency Medical Services (EMS) program at ECC is designed to provide certification in a wide variety of emergency medical programs. It provides career and volunteer EMS agencies with the opportunity to develop cognitive knowledge as well as basic and advanced skills that are based on pre-hospital emergency situations. The program currently operates under Letter of Review (LoR) status through the Committee on Accreditation of Educational Programs for the Emergency Medical Services Professions (CoAEMSP) which allows students to test at the National Registry level. View the EMS Program information and application process.
A broad range of specialty classes, based on both department needs and new training standards, are offered during the year on the college campus or at various fire departments. Many of these classes are offered to interested citizens, however, Emergency Medical Service classes that require physical exertion and use specialized departmental equipment are offered to credentialed EMS personnel only.
Steps to Register
Please complete and return the Public Safety Agency Affiliation Form to Edgecombe Community College prior to the start of your course. If you are not sure that you qualify for fee waiver status, please click here for more information.
Available courses include but are not limited to:
*N.C. Office of Emergency Medical Services, Credentialed, Skilled Assessment and Written Exam. This is a four-year renewable certification with optional monthly continuing education updates through departmental in-service training or refresher course near the end of the credentialed period.
2022 Paramedic
Enrolled – 16
Graduated – 7
Passed State Exam (First Time) – 7
Contact
Adam Culbertson
Fire and EMS Coordinator
culbertsona@edgecombe.edu
Office 320, Lamm Building, Rocky Mount Campus
(252) 618-6616
Some programs at Edgecombe Community College lead to a license and/or certification in North Carolina. Beginning July 1, 2020, the U.S. Department of Education regulations require disclosures for all programs leading to a license or certification. Disclosures will be provided for all states and will indicate whether the program meets licensure requirements, does not meet licensure requirements or has not yet been determined for each state.